Landscapes that tell a story of thousands of years of people, farming and industry
# Land ownership
Land ownership is often complex in the uplands. Over half of upland farms are owner occupied, with the majority of the rest farmed under tenancies or short-term licences[1]. There are also significant areas of land (38%) owned by major land owners.
# Major land owners account for 40% of the PDNP land area
There are 11 major landowners in the Peak District National Park, holding 54,272 hectares (38%) of land. The National Trust is the largest landowner with a total of 17,507 hectares (12%). Water companies own large tracts of moorland and valleys in the north and west of the National Park, whereas the south of the National Park is dominated by individual landholdings and large estates, such as Chatsworth and Stanton.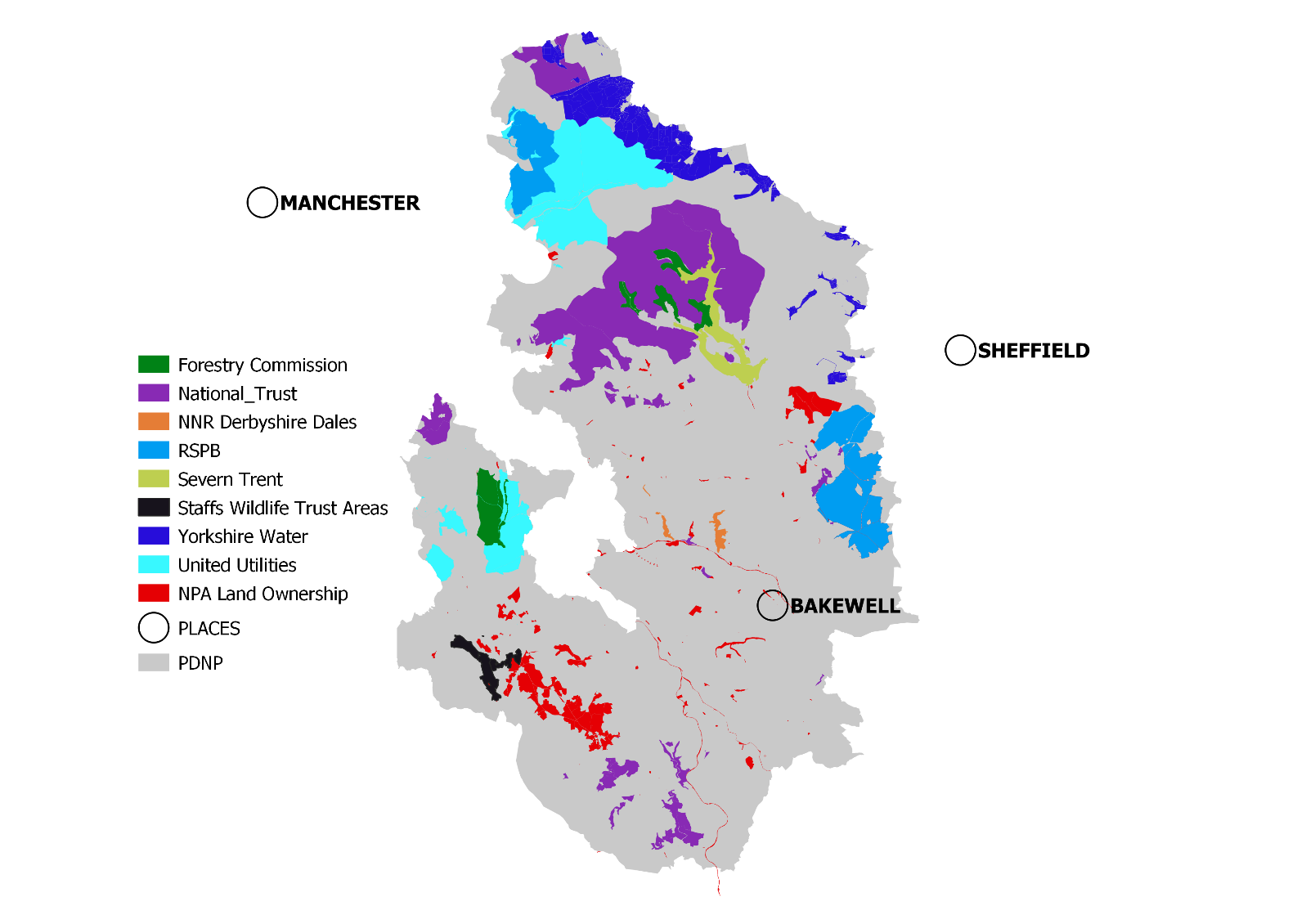 Map Showing approximate land ownership of major land holders in the PDNP.
Awaiting boundary data from estate lands
---
Natural England: Uplands Outcome Framework 2013 ↩︎